For Auction Success, Don't Settle for Less than the Best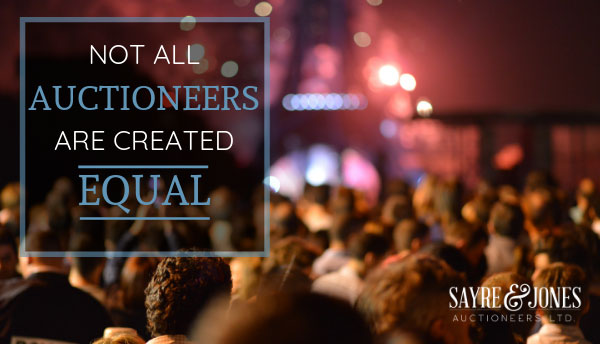 "One size fits all" is a phrase that works for things like baseball hats, beach towels and the like. But for auctioneers? Not so much. How do you tell which auctioneer is going to fit your needs?
A good auctioneer provides more than just promises. They provide value. Not everyone is a top-notch, experienced pro. There's plenty out there who aren't capable to bring in the dollars your organization is depending on. You don't want an auctioneer that's too 'out there' for your crowd. Also, you probably don't want someone so low energy that the crowd falls asleep, rather than bidding. You don't also don't want to get stuck with a fly-by-night who doesn't know what the heck he's doing. Pick one of those duds, and your auction will flop.
What makes an
auctioneer
stand above the rest? It's hard to tell. Good thing you're reading this blog, then. Here, you'll find some tips on what qualities an
auctioneer
should offer.
They know about your mission
With the possible exception of Jeopardy! champion
Ken Jennings
, no one's an expert on everything. However, auctioneers need to be smart enough to pick up on the nitty-gritty of your organization. Then, they harness that knowledge to share your mission to the auction guests–not like a seminar or lecture, but in a fun way. They get guests passionate about the cause and motivate them to give generously.
They're entertaining
Even if your organization's mission is serious, your fundraisers need to be fun. What happens when guests are having a good time? They're more likely to open their wallets and give big to your cause. That's the end goal, right? Now, an auctioneer isn't a comic or a clown–they don't just perform and goof around. A pro auctioneer reads the crowd and brings the energy level to a point where they excite the crowd but don't overwhelm them.
They energize the crowd
A good auctioneering team is entertaining, but a great one is much more than that. They do more than just stand at the front and yell into a microphone. The emcee walks into and through the crowd. They and the rest of the auctioneering team interact with guests to keep things lively. That engagement and energy get those paddles up in the air and bring the high-dollar bids in.
Leading an auction, promoting your organization, entertaining and enlivening the crowd, and keeping the bidding organized is a lot to handle. A true pro is up to the challenge. Sadly, not every auctioneer is. It's tough to sort the pros from the NOs. Need a hand?
Give us a call.
We'd be thrilled to chat with you.
Mar 13, 2019
by